Top Blackbaud Integrations and Consultants for Nonprofits


If your nonprofit has taken advantage of Blackbaud's wide range of product offerings, you may be starting to wonder how you can build on your current software to better meet the needs of your organization. This usually means implementing a custom integration.
Blackbaud offers a large number of fundraising and constituent relationship management (CRM) tools. However, you may find that you need to look beyond the Blackbaud catalog toward third-party integrations that can seamlessly connect to your Blackbaud product.
That's why we've compiled a list of top Blackbaud integrations for nonprofits:
Each of these integrations offers valuable additions to your toolkit to help your organization streamline its fundraising and data organization. 
Looking for even more support during your implementation process? Check out our bonus section on Top Blackbaud Consultants for Nonprofits:
Use the navigation above to find the solutions that interest you most, or read with us from the top. Let's get started!

---

360MatchPro
Overview of This Blackbaud Integration
If you're a large organization that generates more than $25,000 annually in matching gift revenue, it can be a challenge to find time to focus on this avenue. Because of this, you may be missing out on even more matching gift opportunities. That's where 360MatchPro by Double the Donation comes into play.
360MatchPro is an automated matching gifts platform that integrates with Blackbaud CRM, Raiser's Edge NXT, and Luminate tools. The platform can serve as an entire matching gift team, significantly reducing the amount of effort needed from your staff. This is especially important because matching gifts are a great way to increase donation revenue, but organizations still miss out on them because they lack the staff or time needed for outreach and monitoring.
How It Works
360MatchPro by Double the Donation automatically identifies opportunities to use corporate matching gift programs. Here's how it works:
The platform identifies email domains and other relevant information provided by donors during the donation process. Donors can also leverage a company name search tool widget to determine if their employer offers a matching gift program.
If the platform determines that a donor is eligible (or might be eligible) for matching gifts through their employer, it will trigger customized follow-up emails describing next steps, based on a donor's eligibility.
The platform tracks the progress of the match request from start to finish, and you can easily sync the data from 360MatchPro to your Blackbaud donor management software. This allows you to better leverage the information from your matching gifts outreach.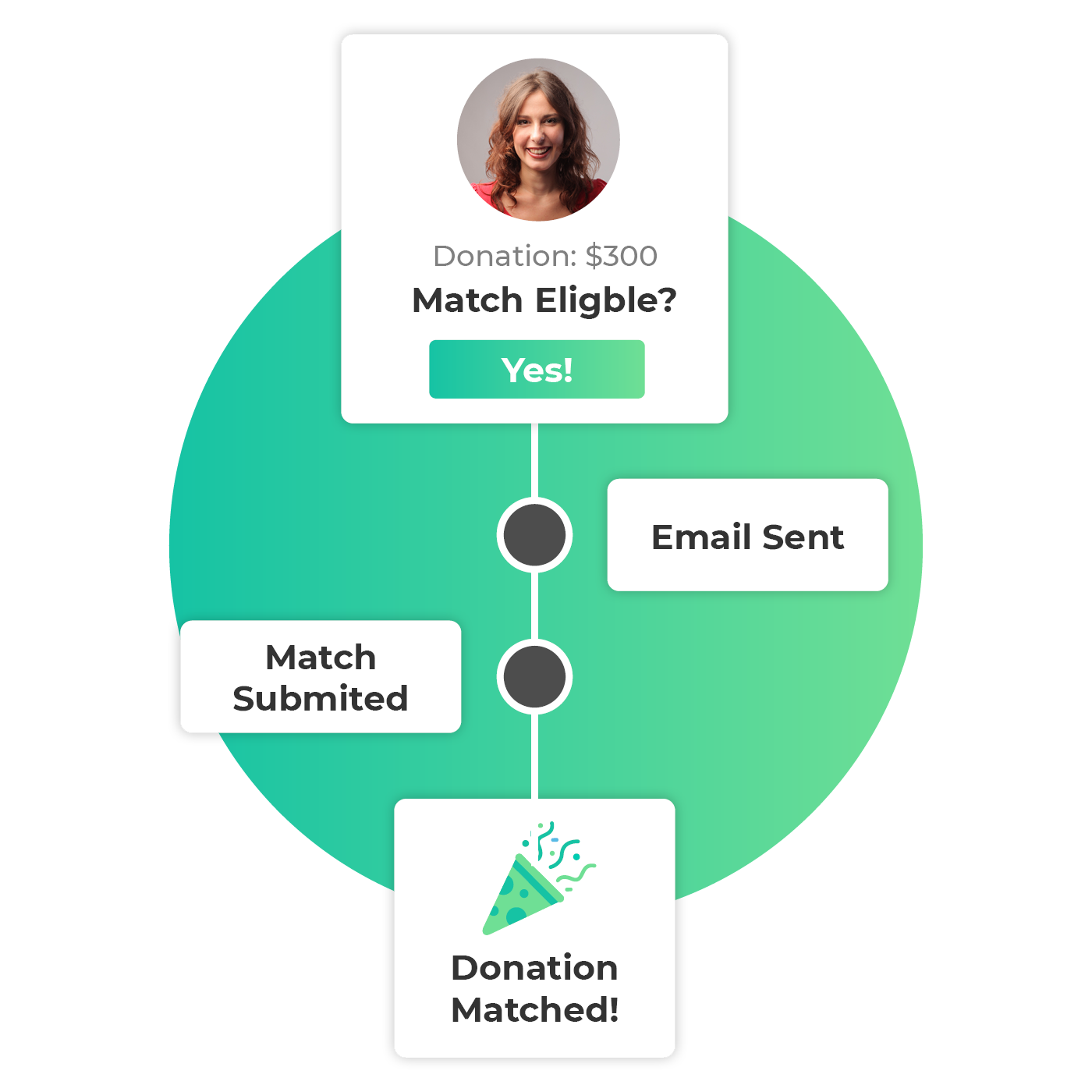 Benefits of This Blackbaud Integration
360MatchPro by Double the Donation comes with a large number of pre-built integrations for the Blackbaud suite. By combining 360matchPro with the Blackbaud software you currently use, you'll be able to boost your fundraising potential and enjoy these benefits:
More matching gift opportunities. 360MatchPro's platform automatically collects matching gift eligibility from donors through email domains, in donation forms, on confirmation screens, or by email. This means more opportunities are found that may have otherwise been overlooked.
More matches driven through to completion. By immediately directing donors to the necessary matching gift forms after they've donated, you'll drive more match requests through to completion and boost your matching gift revenue.
More time to focus on top opportunities. Since 360MatchPro automates your matching gift outreach, you don't have to worry about chasing down small dollar-value matching gifts. Instead, you can focus on personalizing follow-up emails to the most valuable match-eligible donations.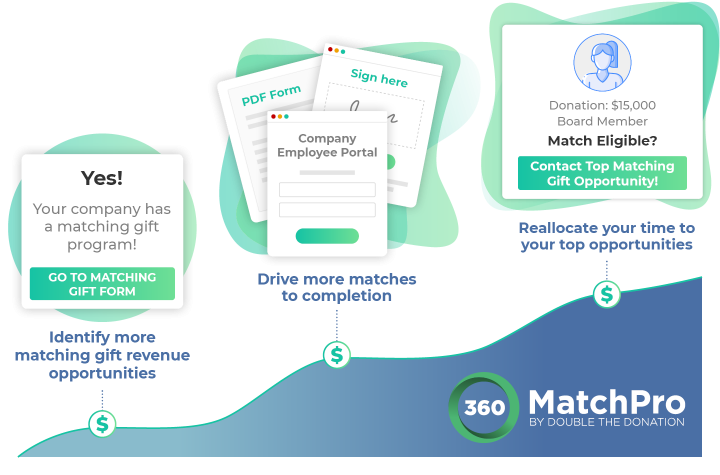 ---
Almabase
Overview of This Blackbaud Integration
Almabase is an all-in-one alumni management software solution for schools. Using this platform, you can easily create an online community for your alumni, through which you can drive more engagement and more donations.
Almabase integrates with Raiser's Edge and Raiser's Edge NXT so that the contact information from alumni, as well as their social media accounts, are automatically updated in the Raiser's Edge platform. Almabase also integrates with Blackbaud Merchant Services (BBMS) so you can accept donations using Almabase without modifying your gift processing.
Favorite Features of This Blackbaud Integration
Our favorite features of Almabase include:
Event management.

Seamlessly organize paid events, automate guest communication, and increase attendance by making it easy for attendees to share events through their social media profiles. Flexible ticketing allows attendees to pick and choose which parts of the event they want to attend.

Email marketing.

Send targeted emails to your alumni using preloaded templates and built-in email marketing tools.

Online alumni directory.

Seamlessly sync updated information about your alumni with your Raiser's Edge database.

Giving pages.

Quickly capture donations and securely process payments through Blackbaud Merchant Services to provide a safe payment experience. Your donors can even designate their donations to different funds or set up monthly recurring payments.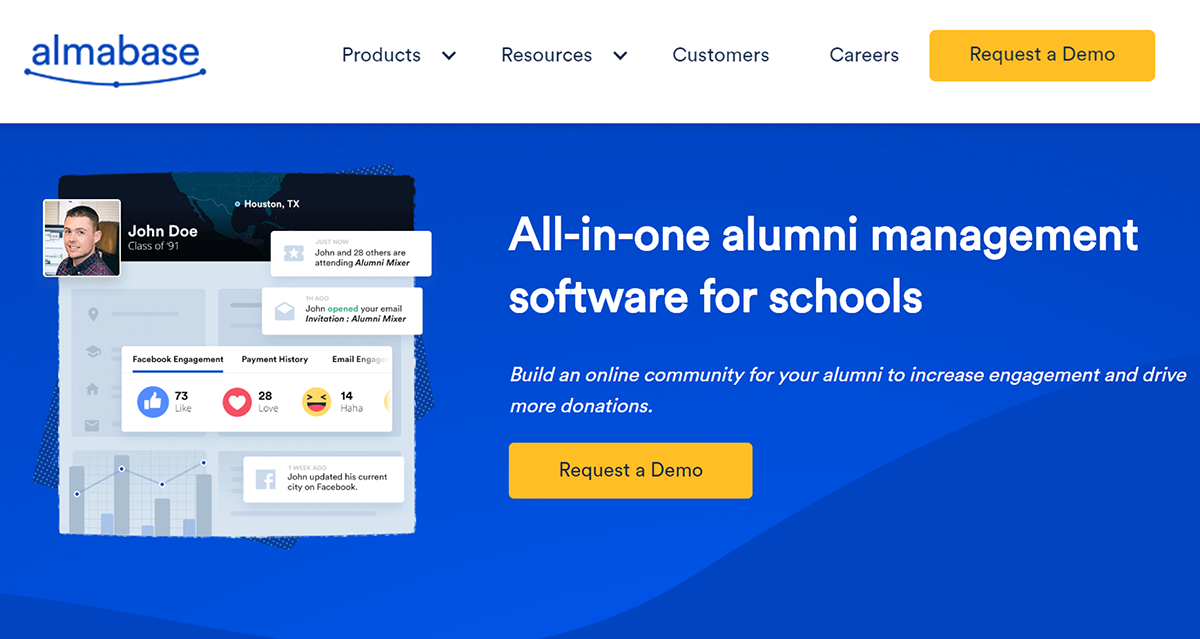 ---

Funraise
Overview of This Blackbaud Integration
Funraise is an online fundraising platform that offers donation forms, peer-to-peer fundraising, events and ticketing, and more. Keep your donors engaged through a variety of giving channels.
Funraise integrates with Raiser's Edge and Raiser's Edge NXT so you can easily send Funraise data into these platforms.
Favorite Features of This Blackbaud Integration
Our favorite Funraise integration features include:
Streamlined campaigns. Use Funraise to collect your donations online and run peer-to-peer fundraising campaigns. It's easy to give through a variety of channels on the Funraise platform.
Wealth screenings

.

Assess the giving capacity of your donors using Funraise's wealth screening software. You'll be able to make donation asks with confidence because you'll know a donor's capacity and propensity to give beforehand.
Easy syncs.

Send your Funraise data right to Raiser's Edge so you can keep track of your donor information, managing both your Funraise donation and donor data in Raiser's Edge. Data you can send includes donor names, emails, addresses, wealth scoring, donation amounts, last donation date, first donation date, and more.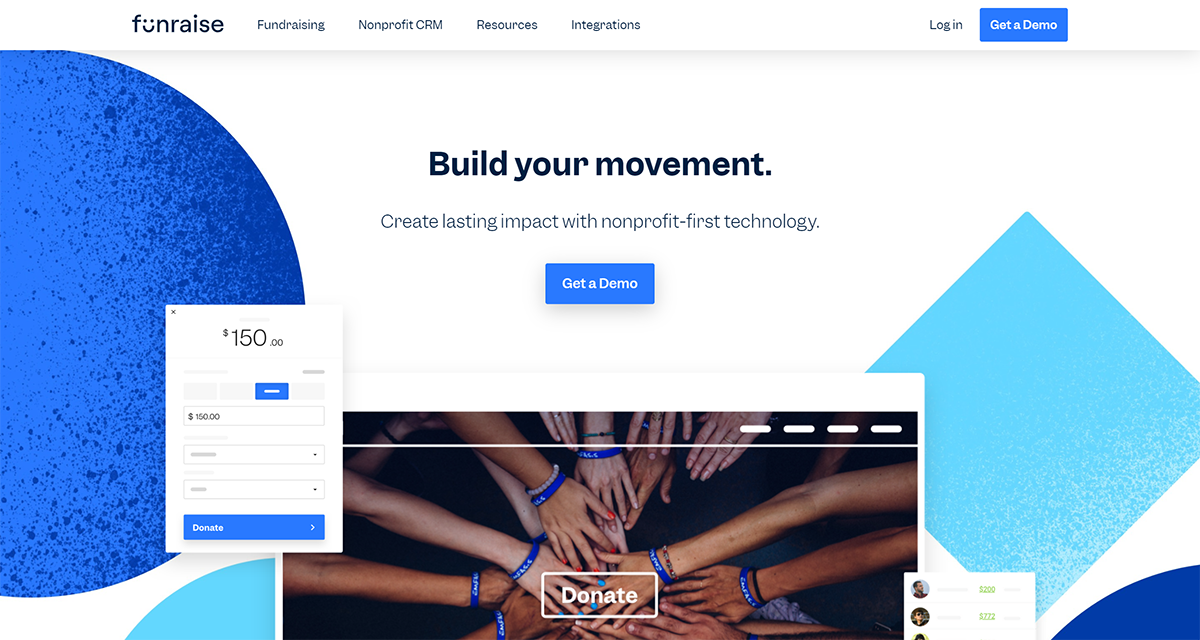 ---

iDonate
Overview of This Blackbaud Integration
iDonate is a digital fundraising solution for nonprofits that offers online giving, peer-to-peer fundraising campaigns, and more. Seamlessly manage your events, text giving, and other channels you use to connect with your donors while personalizing the entire experience. 
iDonate integrates with Blackbaud CRM and Raiser's Edge NXT so you can keep track of your data and maximize your fundraising potential.
Favorite Features of This Blackbaud Integration
With iDonate's Blackbaud integrations, your organization can benefit from Raiser's Edge or Blackbaud CRM without the extra hassle. Our favorite integration features include:
Custom plugin.

iDonate's custom Raiser's Edge plugin allows for full supporter tracking, batch processing, and the ability to review or edit before importing.

Shared data.

iDonate's integration with Blackbaud CRM helps your organization easily share your fundraising data across several channels, such as text giving or peer-to-peer fundraising.

Strong support.

iDonate will work with your team to fully integrate your fundraising data and meet your organization's unique needs.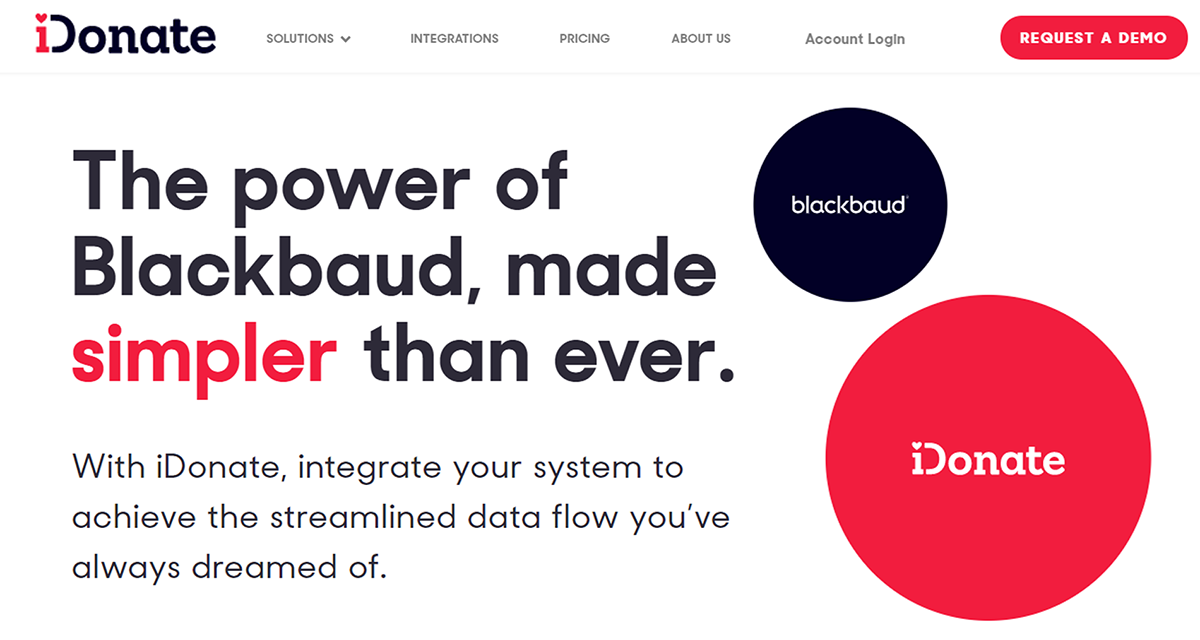 ---

OneCause
Overview of This Blackbaud Integration
OneCause offers robust fundraising solutions to nonprofits, including mobile bidding, peer-to-peer fundraising, event and auction software, and online donations. The mobile bidding platform from OneCause in particular offers seamless auction management for silent, live, and online auctions alike.
OneCause integrates with Raiser's Edge and Raiser's Edge NXT via a partnership with Importacular. This allows OneCause users to quickly and easily integrate their donor data from the OneCause event fundraising software into Raiser's Edge.
Favorite Features of This Blackbaud Integration
Our favorite features of this integration include:
Free plugin.

Using the free Importacular for OneCause plugin, OneCause users can easily integrate their donor data from OneCause into key Raiser's Edge fields.

Clean data.

The Raiser's Edge integration will identify duplicate records and set default values, which reduces the headache surrounding manual entry, human error, and duplicate records.

Customizable configurations. No matter how your organization uses Raiser's Edge, the OneCause integration will support your needs so you can continue using it the way you prefer.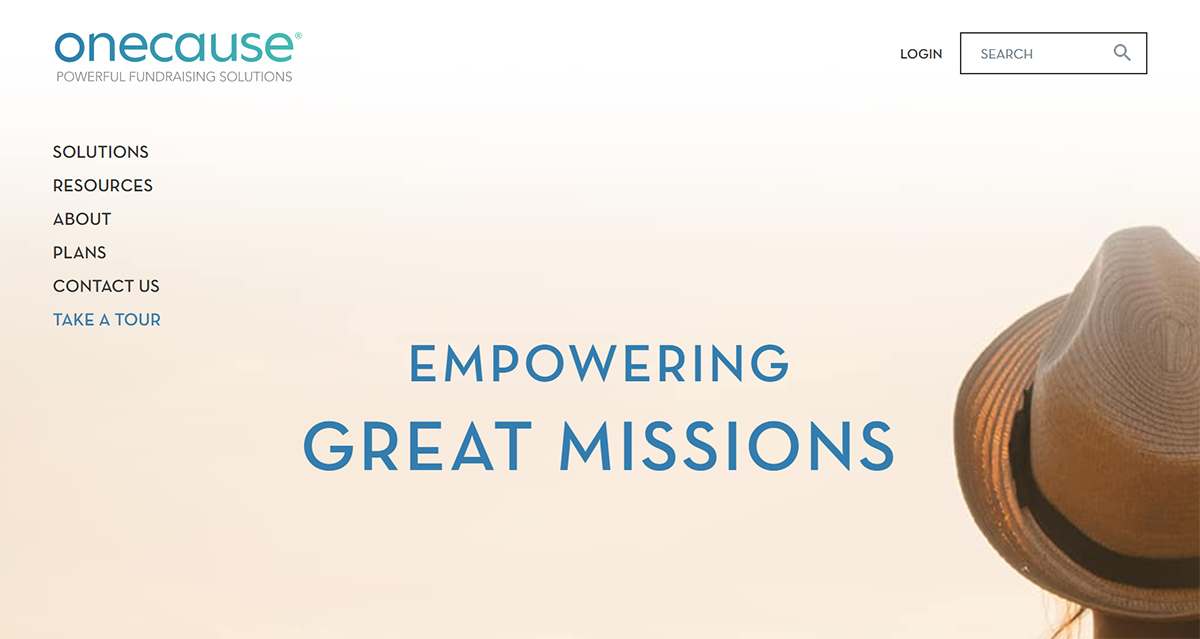 ---
Top Blackbaud Consultants for Nonprofits
Looking for top consulting services to help you build out the functionality of your Blackbaud platform? Check out our top 3 picks below:

DNL Omnimedia
Overview of This Blackbaud Consultant
DNL Omnimedia is a full-service technology consulting firm geared toward nonprofits, which offers specialized expertise in the Blackbaud ecosystem. DNL Omnimedia's team of consultants can help you configure your new platform, create custom solutions for your website, and more.
When it comes to technology, managing configurations and integrations can be a challenge for nonprofits, which is why DNL Omnimedia can help create fully customized solutions to add to your Blackbaud toolkit.
Blackbaud Consultant Services
DNL Omnimedia's wide range of services include:
Custom Blackbaud solutions.

DNL Omnimedia provides implementation services, training and documentation, and fully customized solutions for platforms such as Blackbaud CRM, Raiser's Edge NXT, and more.

Web development services. As a Blackbaud consultant, DNL Omnimedia offers custom solutions and integrations to ensure your website is ready to serve as a central point of your fundraising and engagement strategies.
Technology planning. Your organization can get help developing a long-term technology plan to ensure your staff is properly trained and ready to use your new platform.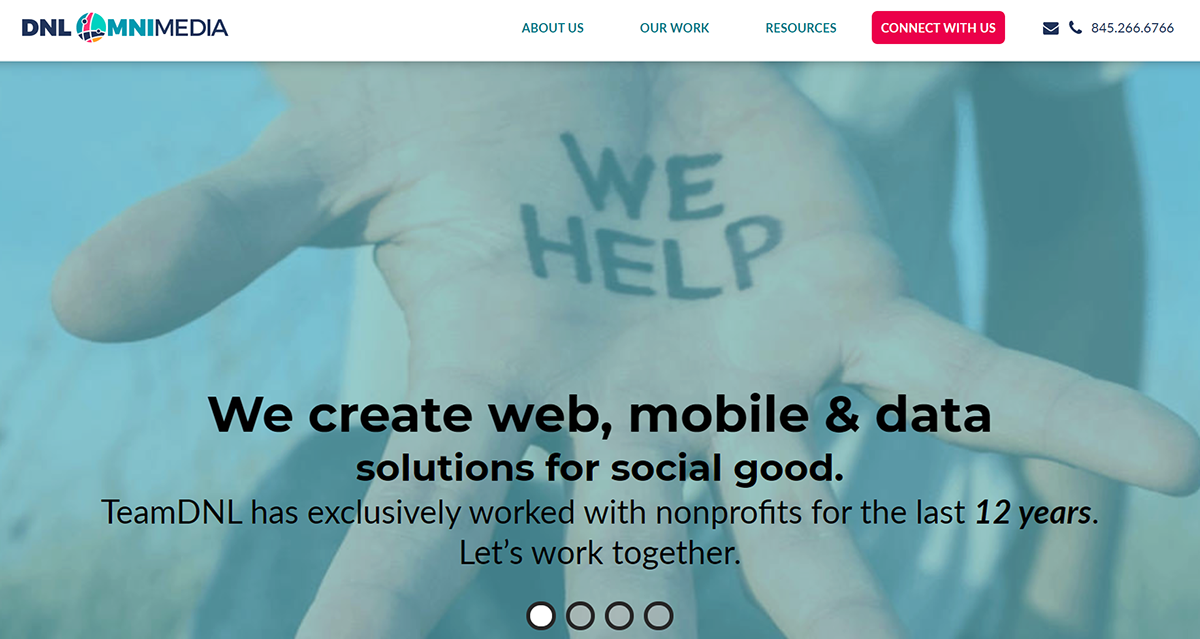 Learn more about DNL Omnimedia!
---
Cathexis Partners
Overview of This Blackbaud Consultant
Cathexis Partners helps nonprofits leverage technology to fundraise and promote their missions more effectively. This consultant is a certified Blackbaud Solution Provider, having supported hundreds of nonprofits on Blackbaud products.
Blackbaud Consultant Services
Cathexis Partners' services include:
CRM, CMS, and peer-to-peer fundraising software implementation and support

Website development

Custom software training

Database management

Reporting

And more!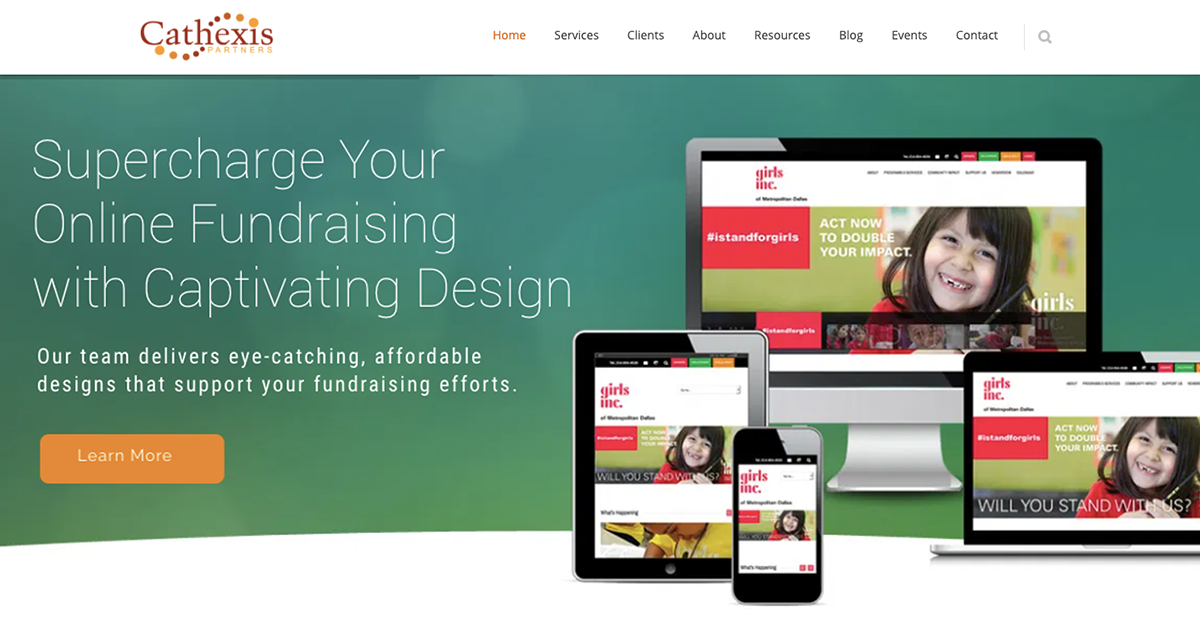 Learn more about Cathexis Partners!
---

Omatic Software
Overview of This Blackbaud Consultant
If you're a larger nonprofit using multiple Blackbaud platforms, Omatic Software is an ideal solution. This Blackbaud consultant strives to make it easy to organize your donor data, offering pre-configured products for Blackbaud platforms that can help streamline the workflow for your team.
Omatic Software is a reliable Blackbaud partner for nonprofits due to its effective support in the area of dataflow.
Blackbaud Consultant Services
Omatic Software offers several key consulting products for Blackbaud users, such as:
PostOmatic,

which is a software solution that bridges the gap between Raiser's Edge and external financial accounting systems. It allows for information to be exported in a format targeted for an external accounting system, such as Quickbooks.

A

preconfigured integration

that bridges the Luminate Online and Raiser's Edge platforms, including customizable fields and settings.

ImportOmatic, which is a data integration tool that allows for clean data, smart profiles for tailored processing, and one-step import and export processes with Raiser's Edge.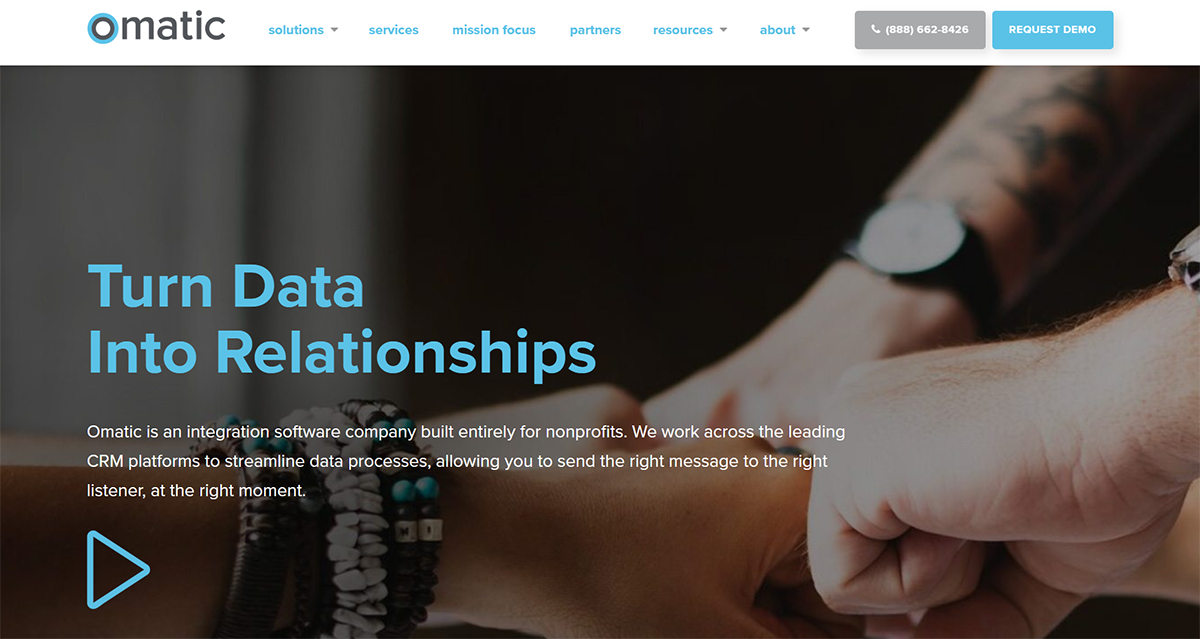 Learn more about Omatic Software!
---
Building out your Blackbaud toolkit can maximize your organization's fundraising potential and keep your donor data organized and clean. By leveraging the integrations and consultants that best meet your needs, you'll be on your way to developing a long-term technology plan in no time.
Additional Blackbaud Resources

https://360matchpro.com/wp-content/uploads/2020/07/Top-Blackbaud-Integrations-feature.png
700
1810
Adam Weinger
https://360matchpro.com/wp-content/uploads/2021/05/360-matchpro-logo-e1621968689624.png
Adam Weinger
2020-07-16 13:31:50
2021-08-03 16:50:51
Top Blackbaud Integrations and Consultants for Nonprofits