Free Nonprofit Marketing: 10 Tools to Amplify Support

Around the world, nonprofit organizations work tirelessly to fulfill their missions and make a difference in their communities. To continue doing so, however, they need support in the form of donations, volunteers, and online engagement. This is where nonprofit marketing comes in.
Through nonprofit marketing, organizations can find prospective supporters, retain existing ones, and inspire action for their causes. If your nonprofit is looking to stand out among the many others vying for support, you'll have to get creative. Fortunately, there are numerous free nonprofit marketing tools available to aid your efforts.
In this guide, we'll first walk through the basics of nonprofit marketing, then introduce some essential tools to elevate your strategy. We'll cover:
By leveraging the right tools, you'll be able to expand your organization's reach and connect with even more supporters who are willing and eager to get involved in your cause.

Why is Nonprofit Marketing Important?
Developing a comprehensive nonprofit marketing strategy is key to your organization's long-term success. At its core, this is all about building connections—planting the early seeds that will sprout into productive, lasting relationships. When carried out effectively, nonprofit marketing allows you to:
Secure vital funding to continue furthering your purpose.
Boost brand awareness and amplify your messaging.
Find volunteers willing to offer their time and skills to work toward your cause.
Communicate your organization's impact on the community.
Keep supporters engaged in your mission year after year.
Thanks to modern technology, it's easier than ever to reach a global audience of supporters by creating a strong digital presence for your nonprofit. To maximize your results, however, you'll need to diversify your marketing channels and meet your target audience where they are.
What are Different Types of Nonprofit Marketing?
There are several key channels to factor into your overall nonprofit marketing strategy. Since your supporters have varying preferences and interests, spreading out your efforts ensures that you reach as many of them as possible with your communications. Three key pieces to incorporate into your strategy include:
Advertising. Nonprofit advertising involves reaching out to audiences through paid channels to promote your organization's mission. Yet, you don't need a hefty budget to make the most of this type of marketing. Opportunities such as the Google Ad Grant allow you to spread the word for free.
Email Marketing. Email is a popular way for people to stay connected, share news, and communicate information globally, which makes it an effective marketing channel for nonprofits as well. Whether you're sending out weekly newsletters or following up with supporters, it's crucial to find ways to engage with your audience through email.
Social Media Marketing. From Facebook to Instagram to TikTok, social media is taking up more and more of people's daily lives, making it an appealing option for nonprofits looking to deepen their interactions with their supporters. There's plenty of room to get creative on these platforms by producing compelling videos and images that motivate viewers to get involved.
Regardless of the channel, the key to successfully attracting support online lies in creating attention-grabbing content that appeals to your specific target audience and keeps them invested in your mission over time. By doing so, you can even leverage your supporters' personal networks by encouraging them to share your nonprofit's messaging with their friends and family.
Nonprofit Advertising Tools
According to M+R, nonprofit spending on digital advertising increased by 28% last year, with more and more organizations recognizing its potential for bringing in significant revenue to power their missions. However, with free nonprofit advertising tools such as Google Ad Grants, you can reap the benefits without straining your budget.

Google Ad Grants: Best Online Advertising Tool for Nonprofits
Google Ad Grants is a program that provides eligible 501(c)(3) nonprofit organizations with $10,000 in Google Ad credits to spend each month. To meet the associated requirements, you'll need to have a high-quality website and verify your nonprofit status through a third-party organization called TechSoup.
Once you've completed the application process and received approval, you can use this free nonprofit advertising tool by creating targeted ads that:
Spread the word about your organization's mission and cause.
Increase traffic to your website.
Boost online conversions, such as donations and event signups.
Attract new supporters.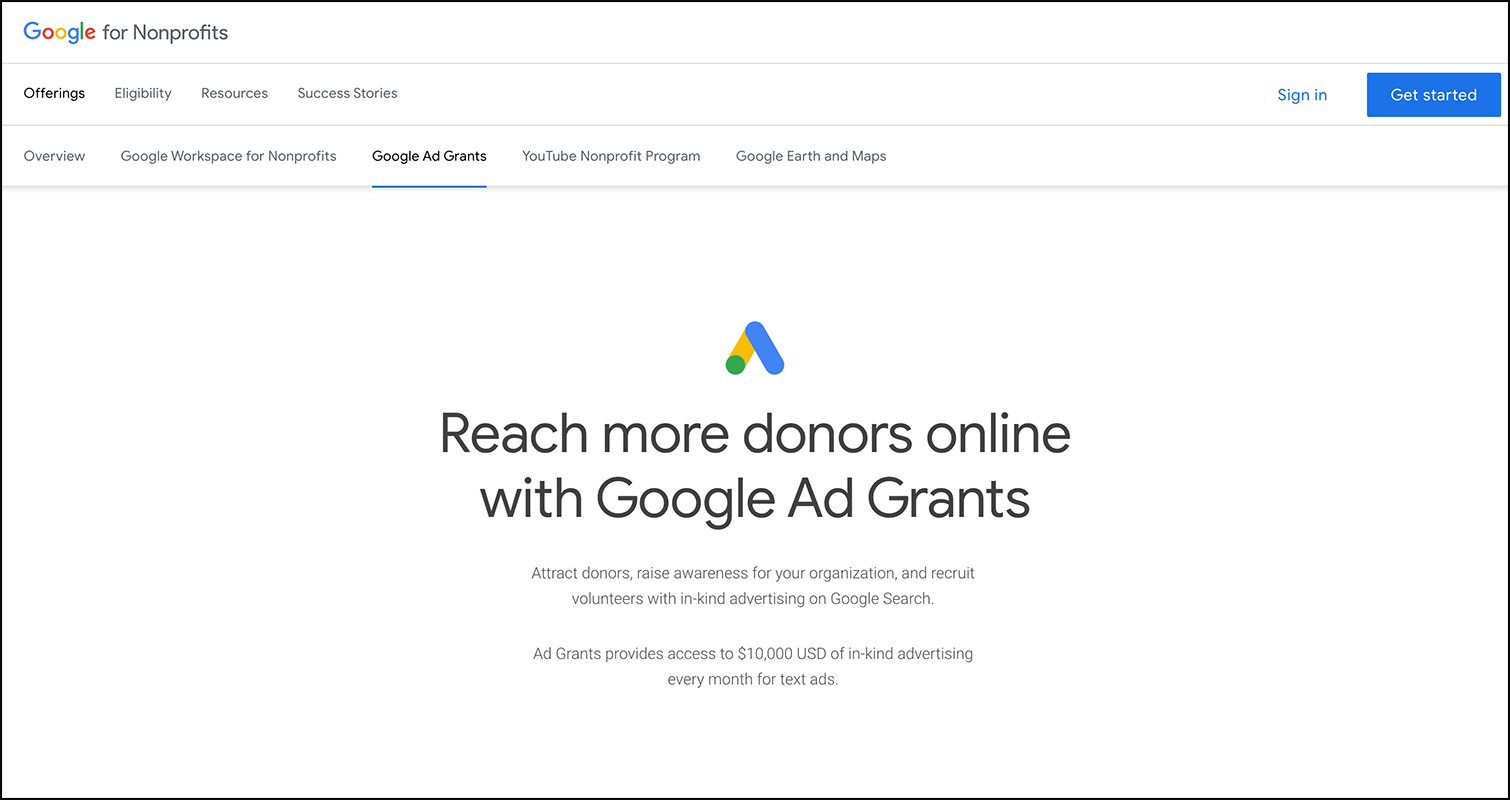 To make the most of this free nonprofit advertising opportunity, be sure to choose relevant keywords for your ads and maintain your organization's eligibility by following the program requirements. At the same time, look into the many resources available to boost your results, such as professional agencies specializing in Google Ad Grants that can manage the entire process for you.
Google Ad Grant managers, such as Getting Attention, can assist your nonprofit with key tasks such as determining your eligibility for the program, completing the application, creating ad campaigns once you're approved, and maintaining compliance with Google's rules. By leveraging their expertise, you can ensure that your organization makes the most of its $10,000 in free advertising each month.

Community Radio Stations: Best Nonprofit Tool for Spreading Awareness
If your nonprofit is interested in engaging more supporters in your local area, consider reaching out to community radio stations for free public service announcements. Getting Attention's nonprofit advertising guide explains that the Federal Communications Commission requires radio stations to dedicate a certain amount of airtime to nonprofits with 501(c)(3) status. This opportunity allows your organization to:
Educate potential and existing supporters about your cause.
Build lasting and productive relationships with local radio stations.
Encourage listeners to visit your nonprofit's website or social media pages to learn more about your mission.
This free nonprofit advertising resource is a wonderful way to get in front of a broader local audience and direct more people to support your cause online.

Google Analytics: Best Tool for Measuring Advertising Results
Google Analytics is the ideal accompaniment to your nonprofit's Google Ad Grant account. This tool allows you to track your website's performance alongside your digital advertising efforts to maximize results over time. Google Analytics allows your nonprofit to:
Track and evaluate useful metrics such as bounce rate and click-through rate.
Identify the keywords and ads contributing to the most conversions.
Determine where your website visitors are coming from.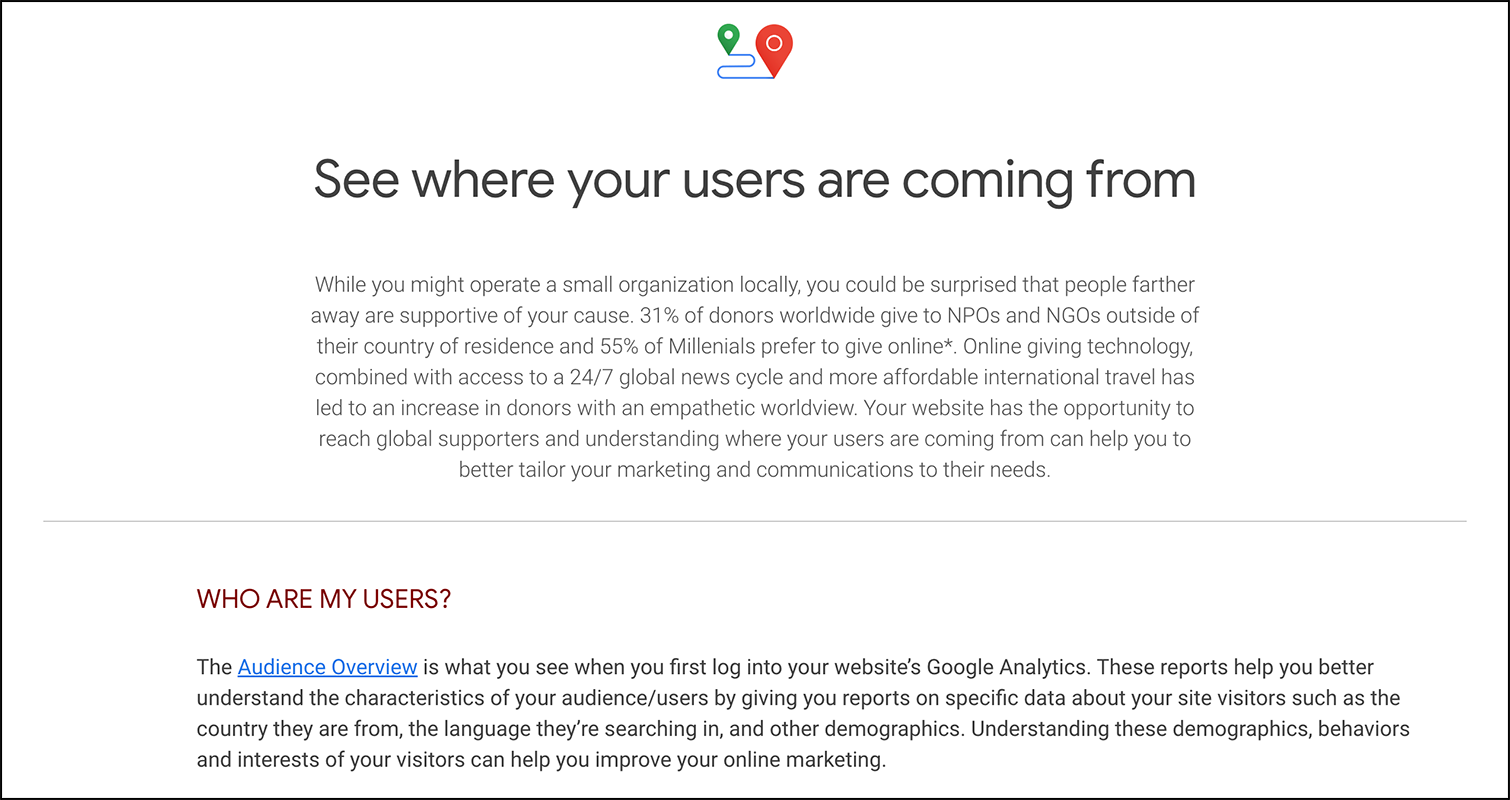 Since Google Analytics can offer so many different insights into your nonprofit's website performance, it's important to take the time to choose relevant metrics to keep an eye on. This ensures that you can generate actionable insights to improve your nonprofit marketing efforts moving forward.
Email Marketing Tools
Since email has the highest ROI out of any marketing channel, it's important to optimize this aspect of your overall strategy to attract as much support as possible for your nonprofit. Take a look at these free nonprofit email marketing tools to enhance your results.

Mailchimp: Best Email Marketing Platform
Mailchimp is a useful email marketing tool that offers both a free plan and a 15% discount to verified nonprofit organizations looking to upgrade. Some of its top features are:
Pre-built email templates with eye-catching design.
Segmentation tools for targeted communications.
Automated messaging journeys.
A/B testing to refine your strategy.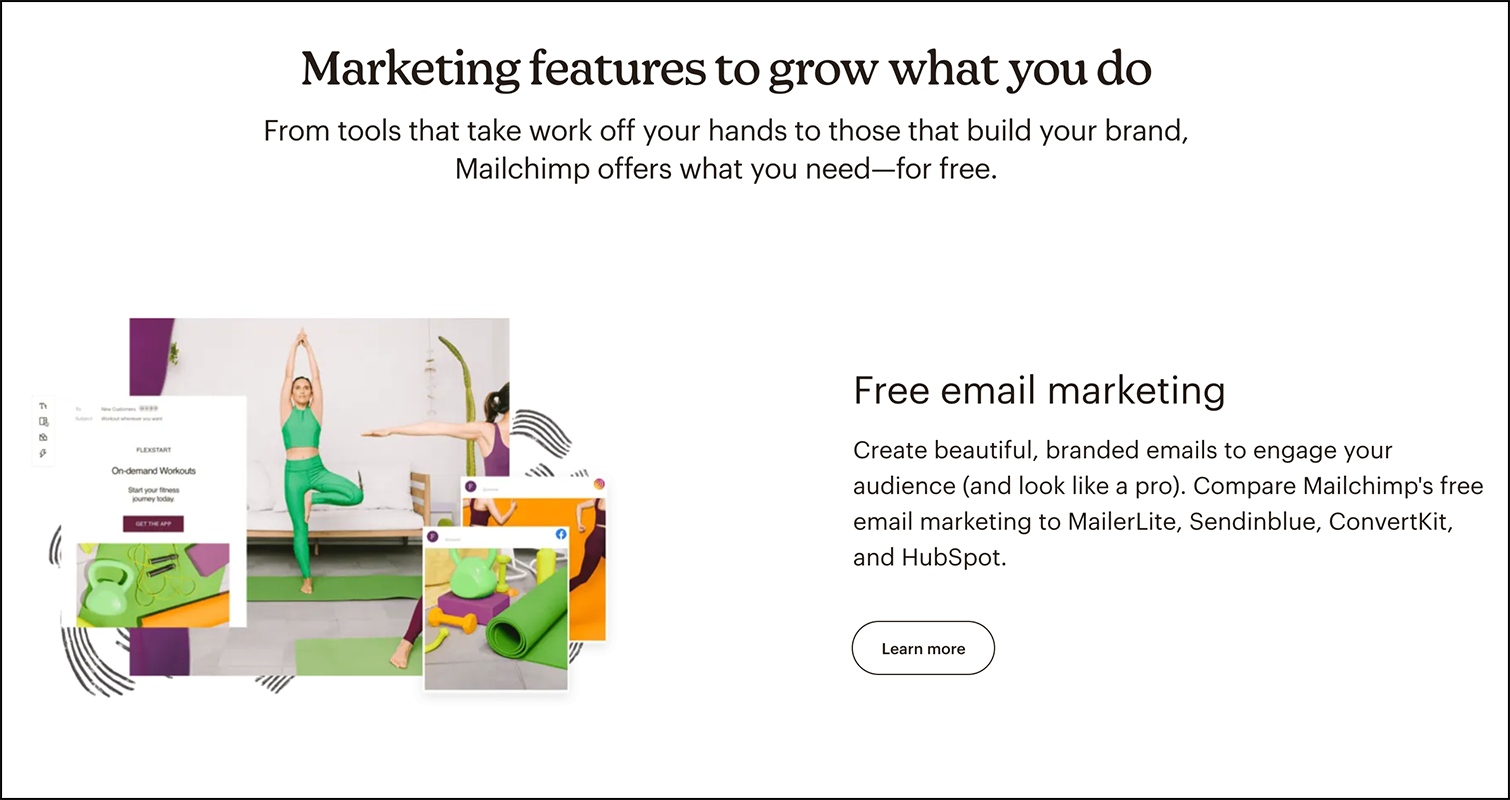 Whether you're looking to create a weekly nonprofit newsletter or improve your current efforts, utilizing Mailchimp can facilitate the process of reaching your supporters in the most impactful ways.

Grammarly: Best Editing Tool
When it comes to creating written content that is both clear and engaging, Grammarly can significantly advance your efforts. As an AI writing assistant, this free nonprofit marketing tool can help you ensure that your content is nothing short of polished. Notably, Grammarly offers features such as:
Suggestions for correcting misspelled words, grammatical errors, and punctuation mistakes.
Lists of synonyms to vary your wording.
Phrasing recommendations for concision.
Equipped with Grammarly's free browser extension, you can write and refine your nonprofit's content on almost any website or platform, from Gmail to Facebook. This means that all of your email communications to supporters will be crafted just to your liking to inspire their support.

Canva: Best Graphic Design Tool
When it comes to standing out among the many emails your supporters receive on a regular basis, a compelling image or well-designed graphic can make all the difference. Canva is a graphic design tool that allows you to produce eye-catching visuals to level up your email communications. Its free features include:
Over 250,000 professionally designed templates.
A drag-and-drop editor.
AI design tools such as Text to Image and Magic Design.
Collaboration capabilities to create designs as a team.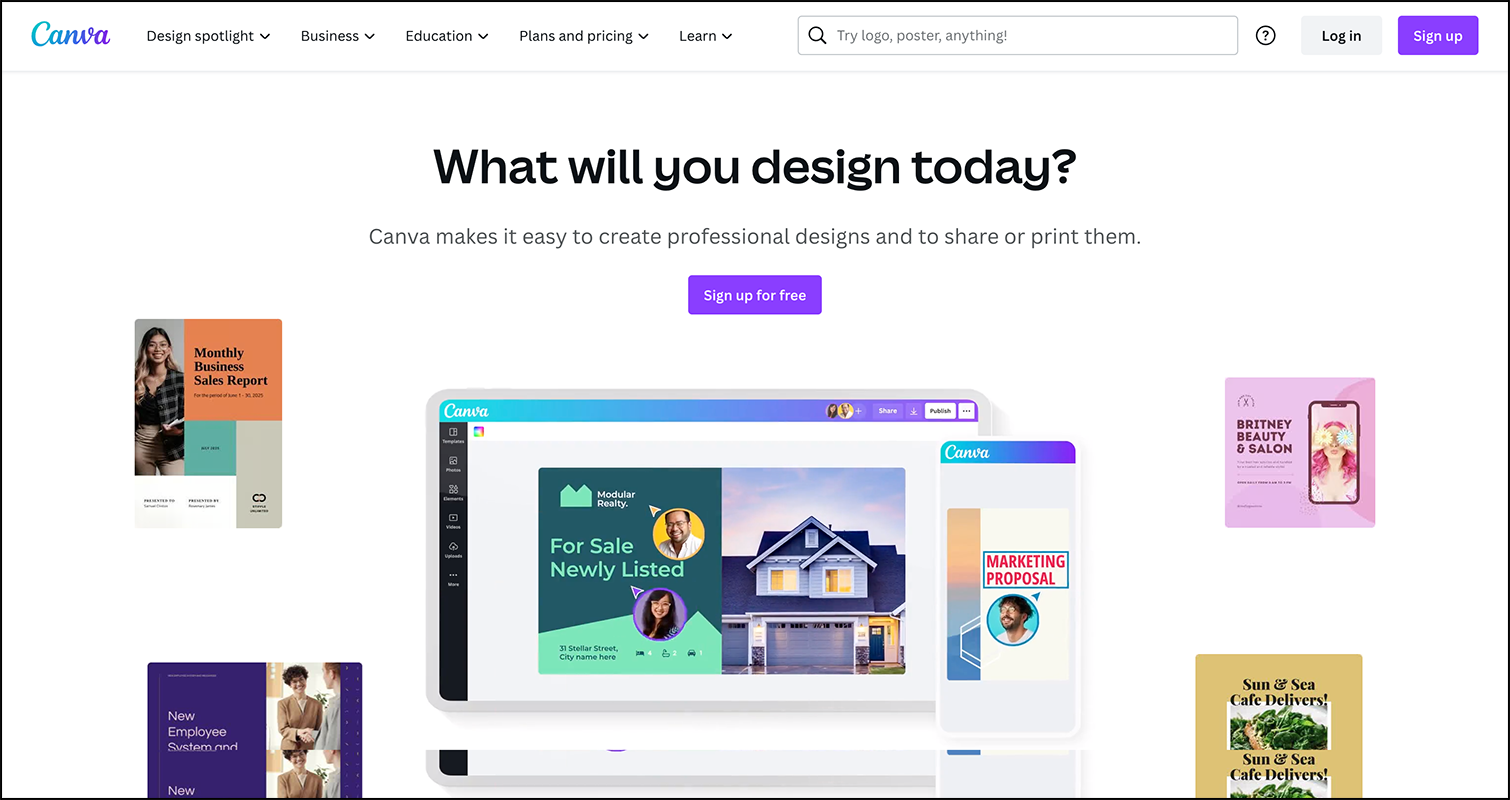 Furthermore, you can use this nonprofit marketing tool to not only enrich your nonprofit emails, but to create engaging graphics for your website and social medial posts as well. By applying for Canva for Nonprofits, you can even gain access to the tool's premium features without charge. At the same time, there are plenty of other graphic design tools at your disposal online—so feel free to explore around to find the best option for your needs.
Social Media Marketing Tools
With 4.76 billion social media users across the globe, or just under 60% of the total world population, it's clear that your nonprofit needs to turn its attention toward social media marketing to reach the numerous potential and existing supporters on these platforms. The following tools will help you lay a strong foundation for success.

Facebook Groups: Best Tool for Building a Community of Supporters
One of the primary reasons people find themselves drawn to social media is its ability to unite users from around the world under common interests, values, or causes. By leveraging Facebook Groups, your nonprofit can build a community of supporters who are eager to promote your mission and spread awareness about your cause online. Specifically, you can use Facebook groups to:
Recruit and guide peer-to-peer fundraisers.
Promote upcoming events.
Steward supporters and cultivate lasting relationships with them.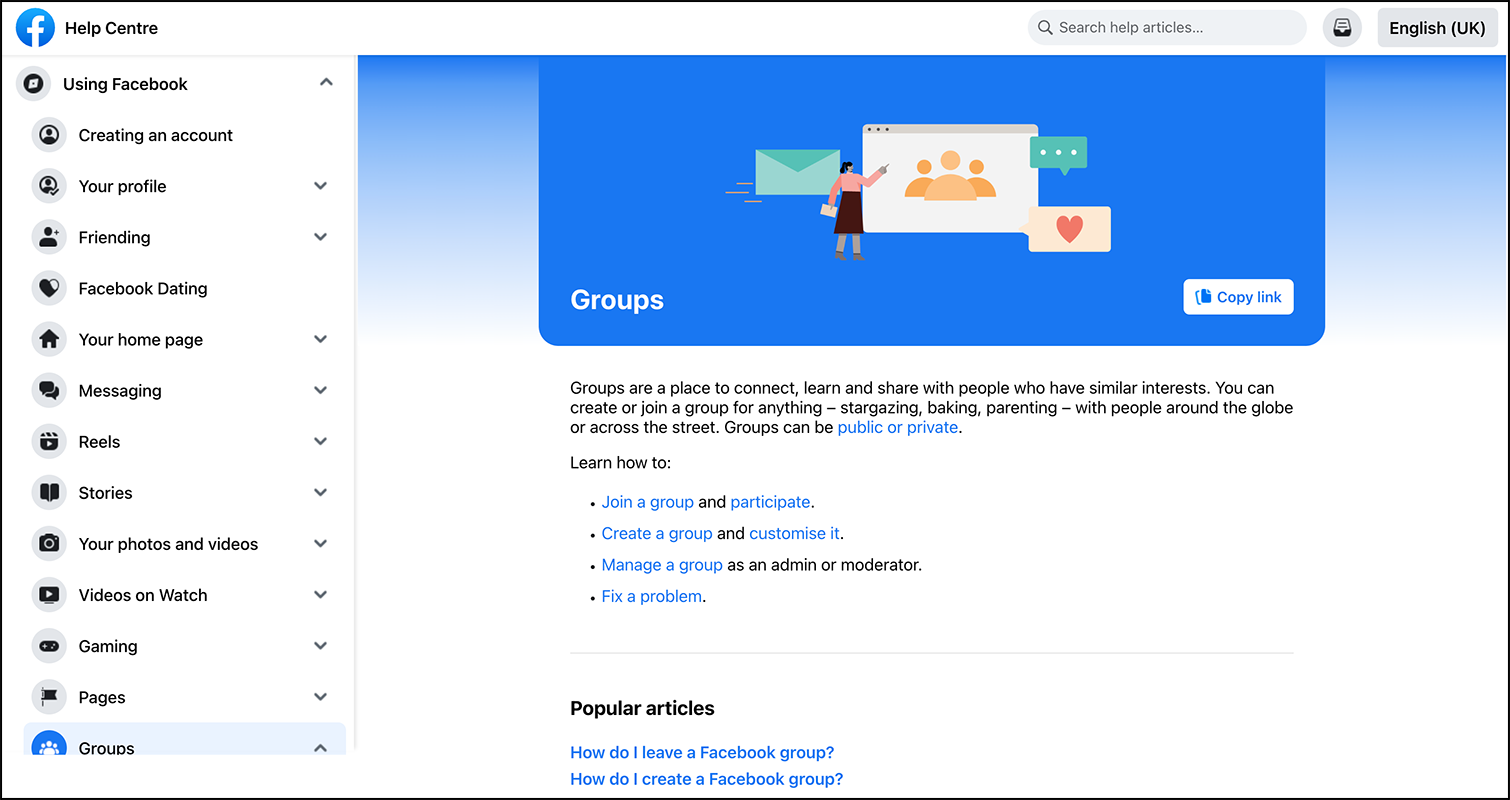 These days, your nonprofit's supporters are drawn to personalized communications and a sense of belonging. Ensure that they feel individually recognized and valued by interacting with them through this nonprofit marketing tool.

Later: Best Tool for Nonprofit Social Media Management
Later is a free nonprofit marketing tool that can streamline social media management for your organization. Whether you're posting on Facebook, LinkedIn, or TikTok, you can create a free account for planning and scheduling posts with ease. You'll have access to features such as:
Unlimited media storage.
Instagram analytics.
The ability to schedule up to 10 posts per month.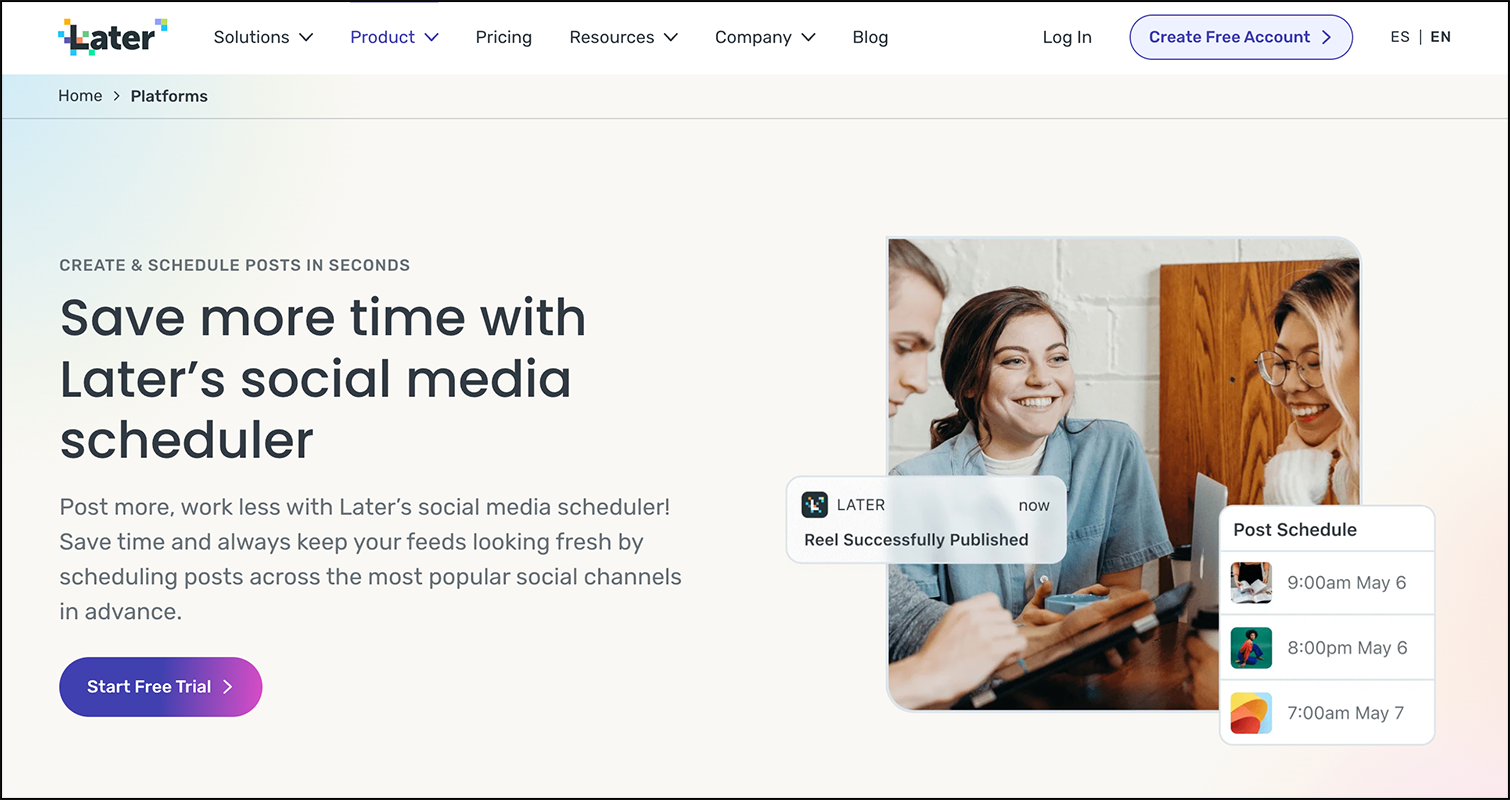 For nonprofits interested in this tool's more premium features, Later offers a 50% discount on both its annual and monthly subscription plans.

Pexels: Best Stock Photo Resource
As your organization plans to post impactful and attention-grabbing content on social media, there may be occasions when you'd like to include an image, but you may not have any fitting options. That's where stock photos come in handy. Pexels offers countless free stock photos and videos that your nonprofit can download and use for free. This free marketing tool's key features include:
A media library with thousands of visual content options.
A free app for Apple and Android devices.
The ability to create personal collections to organize and save stock photos.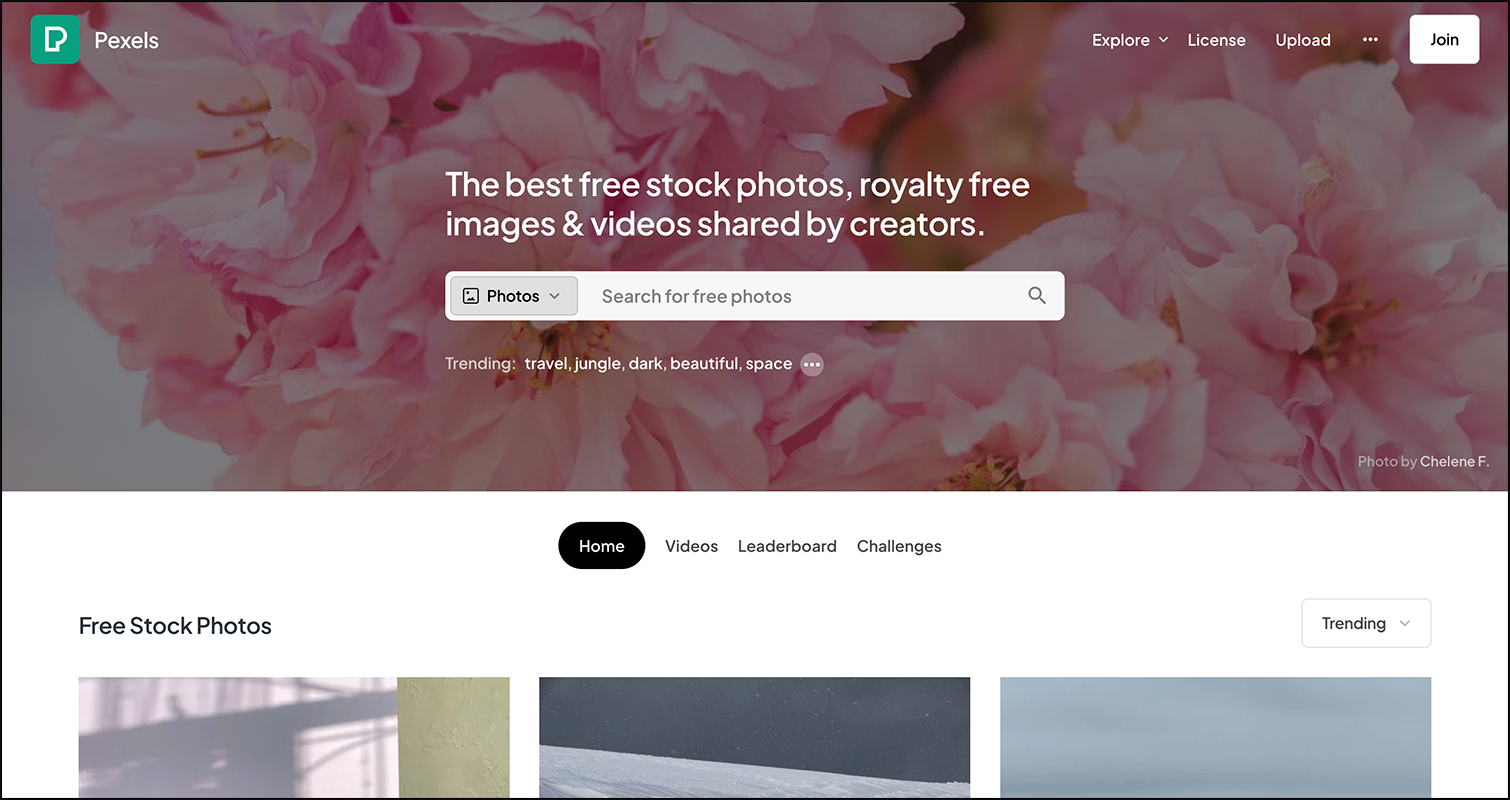 When using stock photos in your social media marketing efforts, be sure to find colors consistent with your organization's branding and images relevant to the goal of each post. Unsplash is another useful alternative to consider when you're searching for suitable stock images for your nonprofit.

Typito: Best Tool for Creating Video Content
Videos are an incredibly effective way to attract attention on social media and inform viewers about your nonprofit's cause. Typito is a video editor that makes it easy to produce high-quality videos, with key features such as:
A drag-and-drop editor.
A variety of video formats and aspect ratios to choose from.
A real-time video preview option.
Over 500 text animation templates.
From sharing staff and volunteer interviews to revealing behind-the-scenes footage, there are many ways your organization can take advantage of this free nonprofit marketing tool to engage your social media supporters with videos, so get creative with all the features Typito has to offer.
Leveraging Nonprofit Marketing Tools for Success
Equipped with these free nonprofit marketing tools, your organization can take your marketing strategy—from advertising to social media—to new heights. Set yourself up for success by setting clear goals and identifying how each tool can contribute toward achieving those goals. This ensures that you're making the most of your time and resources.
For instance, if you're planning to dive into Google Ad Grants but aren't quite certain where to begin, take some time to conduct research or reach out to experts who can help you optimize your Google Ad Grant results. If you're interested in learning more about how to secure more support for your nonprofit, explore these informative resources:

https://360matchpro.com/wp-content/uploads/2023/05/Free-marketing-tools-for-nonprofit-organizations_Feature.png
570
1510
360MatchPro
https://360matchpro.com/wp-content/uploads/2021/05/360-matchpro-logo-e1621968689624.png
360MatchPro
2023-05-26 14:09:58
2023-05-31 11:29:00
Free Nonprofit Marketing: 10 Tools to Amplify Support